Netkiller Barcode Scanner proudly releases barcode capture app. We were relying on third party app such as Zxing app for android device and Pic2Shop for ios device.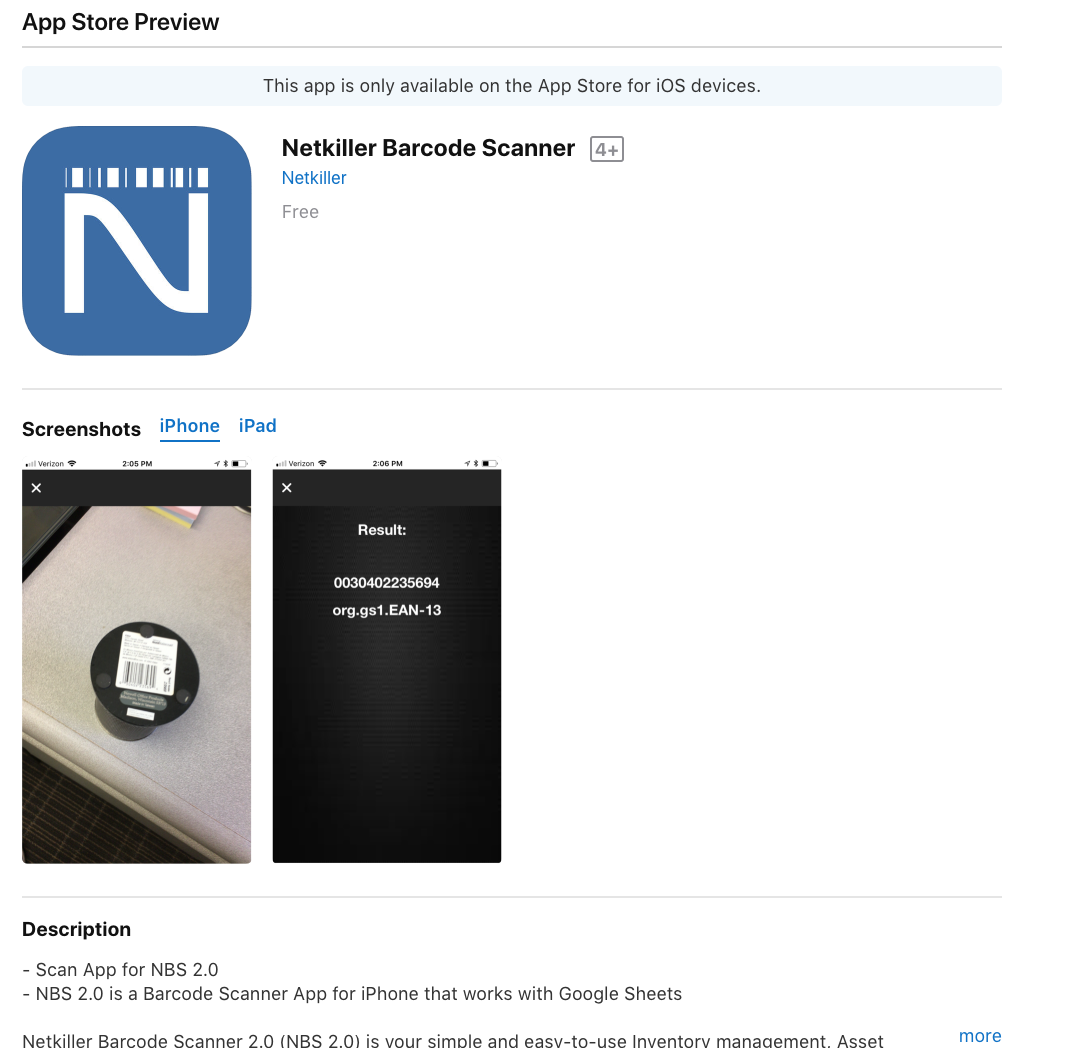 Starting from today, you no longer need to install a third party app. You do not need to buy Pic2Shop Pro for iOS to read certain code formats, such as code 39, code 128 formats. Just install free NBS capture app from
Apple App Store
The NBS app on mobile is equipped with Machine Learning, therefore it's faster and more accurate. Also, with the transition to AI/ML scan, barcodes can be conveniently detected at any orientation. Furthermore, it smartly detects a closer barcode when multiple barcodes are showing.
To dive deeper, the many benefits of the NBS app with its AI/ML scan include its powerful image analysis. Its image analysis is powered machine learning models. Consequently, various types of detections come easy with the NBS app, such as label, image, web, and logo detection.
Now, in order to utilize this, just search NBS in Google Play or App Store and install it. NBS supports all kinds of barcode formats including UPC-A, UPC-E, EAN-8, EAN-13, Code 39, Code 128, ITF, Codabar, RSS-14, RSS, QR Code, Data Matrix, and many others.
After installing the capture app, just launch NBS web app on your mobile browser and click scan. Then, NBS capture app will automatically launch.