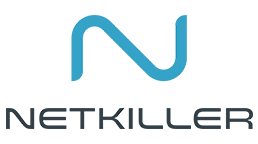 Cloud Security Solutions Tailored for Your Business
Netkiller is a leading Managed Service Provider and cloud software company, specializing in providing robust security solutions for both cloud-based and on-premise installations. As a Google Workspace Premier, Google SELL/Build/Service Partner, we leverage our 15 years of experience and strong relationship with Google to offer enterprise-grade security software tailored to businesses of all sizes across various industries.
Our Information Security Management System, combined with a dedicated team of developers and compliance experts, ensures that our products not only meet but exceed industry-standard security requirements. This commitment to excellence sets us apart from the competition and makes Netkiller your go-to choice for data loss prevention and cloud security.
We are proud to offer comprehensive security upgrades for Google Workspace, including Information Security Management, Data Loss Prevention, and Integrated Cloud Security. Our extensive clientele spans industries such as finance, retail, healthcare, and more, with global offices strategically located in Silicon Valley, CA; and Seoul, South Korea.
Netkiller's track record includes collaborating with industry leaders like FILA, Samsung Electronics, LG Electronics, SK Telecom, KT, Hyundai, Merchant Marines, Microsoft Seattle Research headquarters, NASA, Pacific Grew City Hall, and Canadian non-profit educational organizations. With approximately 5,000 global customer references, our expertise is evident in the success stories featured on the Google Enterprise Blog.
Our innovative SaaS product, Collavate, has garnered recognition as a 'Notable App' by Google and boasts about 3 million users across 15,000 companies. Additionally, all of our team members hold Google Workspace certifications and adhere to industry security regulations, ensuring that our customers receive top-tier service and support.
Netkiller's commitment to security extends to our compliance with relevant Security and Privacy Laws, such as the Privacy Act in California, USA, and the European Privacy Law: GDPR. By choosing Netkiller, you can trust that your business's cloud security is in capable hands, allowing you to focus on maximizing ROI and maintaining the highest levels of productivity.
Evolving your Business to 100% Cloud.