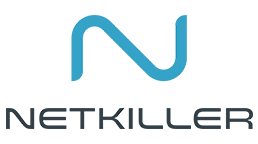 Cloud Security Solutions for your Business
Netkiller is a Managed Service Provider and a cloud software company that provides security solutions for both cloud-based and on-premise installations. We provide enterprise-grade security software to large and small companies alike, and focus on making our products as secure as possible.
Along with our ISO 27001 Compliant Information Security Management System, Netkiller has a team of developers and compliance experts dedicated to making the best possible products that also conform to industry standard security requirements. With one of the most secure offerings currently available on the market, Netkiller is your best choice for your data loss prevention needs.
Netkiller's commitment to customer success is what sets us apart from the competition. Netkiller provides companies with security upgrades for Google Workspace, including Information Security Management, Data Loss Prevention, and Integrated Cloud Security. With 15 years of experience, Netkiller has built a client base that spans many industries, including finance, retail, healthcare, and others. The company's global offices are strategically located in Silicon Valley, CA; Pittsburgh, PA; and Seoul, South Korea.
Evolving your Business to 100% Cloud.