Netkiller, Company Profile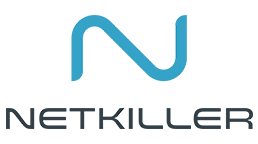 Netkiller, Inc. Company Profile
Netkiller is a Google Workspace Premier and Google Sell/Build/Service Partner in the United States.
After being selected as one of the first initiative Google Cloud partners in 2008, Netkiller has been developing and supplying Google Workspace managed services and Google Workspace-based cloud solutions for 15 years and continues to do so now in 2023.
As a Google Workspace Premier partner and a technical mentor partner for cutting-edge software companies in Silicon Valley, California, we have a strong relationship with Google, thus providing a high knowledge and experience level related to their services and the Google-based solutions we provide. Netkiller is also a Google Workspace build partner, and many Netkiller apps are registered in GCP and Google Workspace Marketplace.
Netkiller has pioneered the Google Workspace market as a technology leader; we have the most Google Workspace know-how and experience.
In 2012, when the Google enterprise organization was first created, Netkiller conducted sales training for Google Workspace solutions for enterprise companies targeting Google consultants. In particular, we helped make the product manuals and technology sites of the early Google G-Suite (now Google Workspace) easier for international customers to understand.
Netkiller has a track record of leading Google Workspace Managed Service Partners with industry leaders like FILA, Samsung Electronics, LG Electronics, SK Telecom, KT, Hyundai, Merchant Marines, Microsoft Seattle headquarters, NASA, Pacific Grew City Hall, Canadian non-profit educational/organizations, etc. We have approximately 5,000 global customer references across various industries, from academic institutions and logistics to manufacturing and research companies in the US and Canada.
Netkiller Customer Success Cases are also available on Google Enterprise Blog.
Our New SaaS product, "Collavate," created in 2013 with the separation of Netkiller's internal technology development team, was selected as a 'Notable App' by Google. So far, Collavate has about 3 million users across 15,000 companies.
All Netkiller Google business team members have Google Workspace certifications and comply with industry security regulations.
Netkiller's employees are Google Workspace certified and certified Google Workspace change management experts. Netkiller's support team has completed the 'Google Apps Change Management Mastery Course.'
By implementing and training Google Workspace project(s) our customers, we are able to enhance the human and technical factors which they carry. Thus we can support our customers to focus on maximizing their ROI and maintaining the highest productivity.
Netkiller is a global security company and complies with relevant Security and Privacy Laws.
Netkiller complies with Global privacy laws, the privacy ACT in California, USA, and the European Privacy Law: GDPR.
Evolving your Business to 100% Cloud.