The 'Suspended User' option in the G Suite account settings allows the ability to temporarily block a user account from accessing G Suite. Users with suspended accounts will not be able to access G Suite, but collaborators are still able to access documents shared on Google Drive. If you are using Google Vault, it is convenient to search documents and emails from your suspended accounts through eDiscovery.
However, even with account suspension, there is still a license charge fee for the suspended account. We'll show you a way to reduce the licensing fee in situations such as someone decide to leave the company or have a freeze period. Here's how to migrate users data to other accounts and still enjoy the benefits of Google services.
Preparation and relocation of services
First, create a separate G Suite account. This account will be used internally for backing up data and archiving purposes
.
You can then proceed with this backup account for services on your suspended accounts.
1. Calendar/Contacts Migration
You can easily migrate calendar and contacts using the
data migration service
in the G Suite Admin Console. You can also import and export calendar and contacts onto your backup account.
2. Google Drive/Docs Migration
With the Drive service privilege located within the admin console, you can migrate files and documents of a deleted user or suspended user to a backup G Suite account. Use this option to backup your account data to the separate G Suite account that you created.
Even when documents are moved, the collaborators' access remains the same. However, with the transfer of ownership of the document, the initial creation and revision history of the deleted user will be deleted.
Therefore, you can use the Netkiller Document Metadata Archiving Tool to migrate revision history. With the Metadata service, you are able to view the deleted user's metadata information including creation/revision history, report and organized by a metadata snapshot spreadsheet. This allows you to back up and manage the revision history information of the deleted user's documents.
3. Email and Vault Migration
You can also migrate emails using the data migration service or
Migration Tool
. However, if a deleted user's emails have been deleted, they will not be migrated; only current existing emails can be migrated.
If your organization is using Google Vault, all emails in the Google Vault will be archived. Regardless of whether the Google Vault user deletes emails, this is a service that records and archives all emails in real-time, so you can migrate, back up, and entirely search your emails.
– Google Vault Search screen –
The Vault can only be backed up in MBOX files, so after downloading the archiving email data in MBOX format, convert it to PST file format. Then you will be able to migrate the data to your backup account. If you use the Netkiller PST Conversion Service, you can easily convert MBOX files to PTS files, regardless of file size, and migrate them to the backup account.
The optimal Cloud Migration for your Company
Depending on your company policy, it may be necessary to migrate and backup locally or to Google Cloud or even a third-party backup storage. Netkiller provides their customers the optimal migration solution for a diverse and wide-range of scenarios.
If you would like to reduce costs in data migration while keeping your data secure and also be able to find and restore data easily, please contact Netkiller for a free consultation.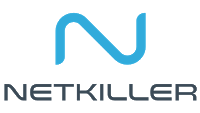 Cloud Integration & Aggregator