A simple review of a simple laptop
An aphorism accredited to Einstein states:
"Everything should me made as simple as possible, but not simpler."

Poin2's Chromebook 11 aims to achieve that, with the help of a simple OS: Chromium.

Thanks to our B2B partnership with Poin2, we, at Netkiller, have had an exciting opportunity to receive a package to test and review.
Let's start with the packaging. Nowadays, packaging of the product is often considered to be an executive summary of what the product represents. Poin2 Chromebook's cardboard packaging suggests that it is not an aesthetic-focused product, but rather a purposeful one. It is a no-nonsense product aiming to deliver the bare essence without any distractions.
Unboxing revelas bare minimum contents within: a charger (surprising luxurious, nowadays), a guide sheet, and the laptop itself.
We've turned on the laptop and booting only took a few seconds. Next is logging into your Google account and following minimal, standard setups and everything is good to go!
This simple laptop is not meant to be an omnipotent product such as Surface Pro or Mackbook Air. Instead, it delivers and focuses on the most essential features– void of distractions.
Netkiller, as a committed B2B partner to Poin2, expects Chromebook 11 to be a brilliant solution to efficient consumers who know what they want. Designed for simplicity and essential-driven functions, this is a great product for those that are on the market for a cost-effective, noncomplex laptop.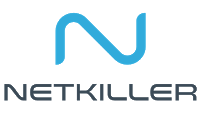 Cloud Integration & Aggregator

Google for Work & Google for Education Partner