On March 28th, Google announced
Google Apps Vault
, "
an archiving, records management and eDiscovery solution for Google Apps that will make enterprise-class information governance available to businesses of all sizes." As of August 1st,
Netkiller America Inc.
is proud to announce that we are authorized to resell Google Apps Vault along with Google Apps for Business as part of our cloud integration services.
"Vault is an optional service that adds archiving, e-discovery and information governance capabilities for an additional $5/user/month or $50/user/year." The purpose of Google Apps Vault is to provide businesses with the ability to quickly and easily compile information to meet legal, regulatory and compliance requirements.
Google Apps Vault provides a single archive for email and chat messages, built on Gmail. The data is managed within the Gmail native data storage, so there is no need for duplication in separate archives, reducing the risks of spoliation inherent in data movement. Complete visibility across the domain is achieved with a comprehensive audit trail, allowing for intuitive and rapid management of relevant data.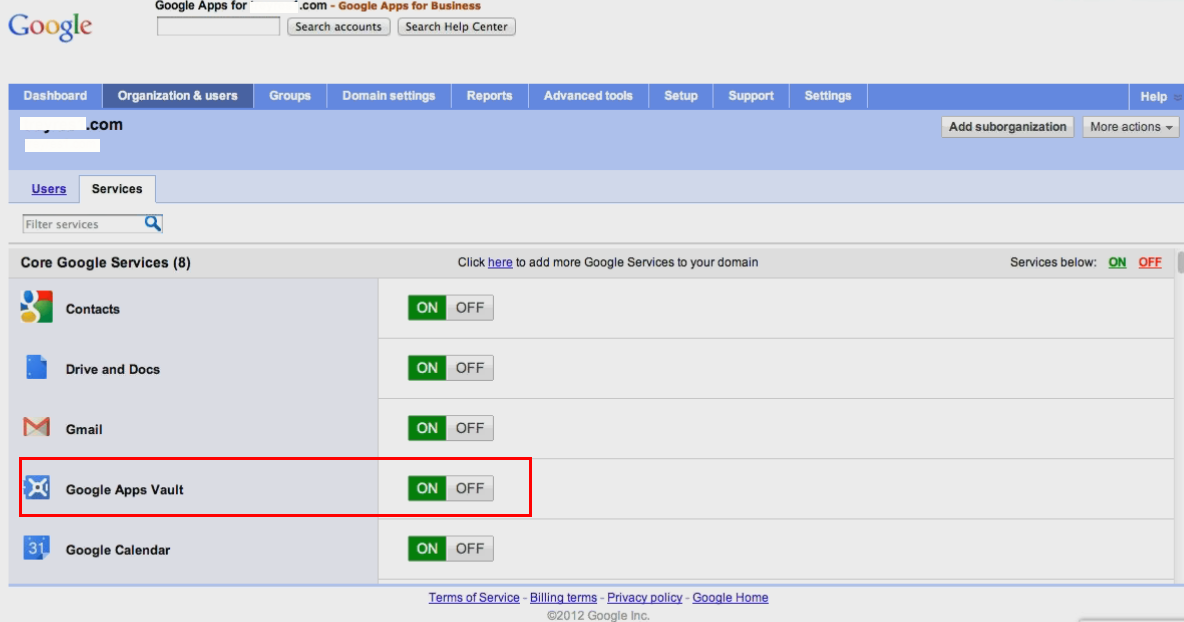 The retention period of documents can be defined and automated within Google Apps Vault, in order to ensure compliance with retention policies. Google Apps Vault saves organizations from the risks of spoliation and noncompliance. The automation of archiving, retention and eDiscovery saves time and lowers costs while also reducing the risk of error inherent to document management and archiving. "The legal hold functionality helps ensure email and chat messages can be preserved beyond their standard retention period for a litigation or an investigation."

Learn more about Google Apps Vault here.

Migrate your business to Google Apps for Business with Netkiller, and add Google Apps Vault. Google Apps Vault is currently available from Netkiller for new Google Apps for Business customers. Google Apps Vault must be purchased for Google Apps for Business domain.