Netkiller has just launched its Desktop edition of NBS, an easy-to-use barcode scanner. With this launch, inventory management will be even more convenient! Some highlights include how you no longer need to open the NBS app from a web browser, but instead, you can launch right from your tray. Then, all you have to do is use the app with barcode scanner for asset management. Additionally, this program is available to download for both Mac and Windows. Below, I will provide some simple instructions to demonstrate the advantages of the desktop launch.
Click the app and you will see a popup window as below. Just login with your NBS account. Initially, you would need to enter login credential and when you relaunch the app next time, you can simply login with previously saved login account.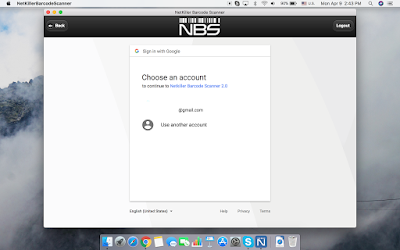 It will ask you grant access. Click allow.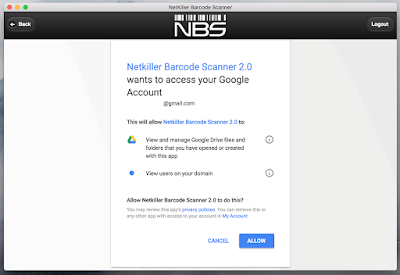 It shows main menu of the app. Click the first icon to scan an item with laser barcode scanner. The scanner must be connected to the computer in order to scan.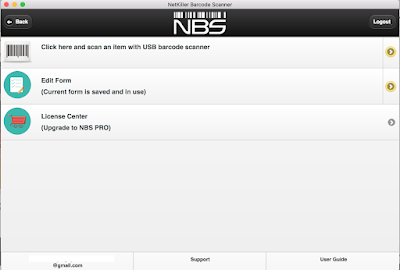 After scanning an item with laser barcode scanner, the form will show up. And then, you can edit/update info and submit.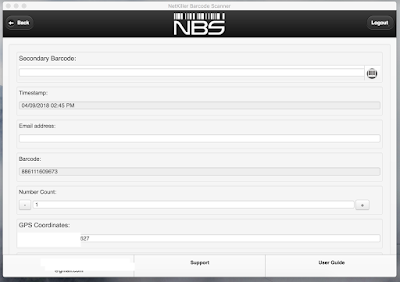 That is it! All of data is being recorded to the google sheets and when you recapture the code, you will see the latest info on the form.