– How to use Google Apps Vault for Drive –
Google announced many new features in Google I/O. Starting on June 25th, Drive is covered with vault, so now you can search drive files as well as emails and chat records. Earlier, we have posted "How to use Google Apps Vault", but at that time Vault only covered Email and on-the-record chat.

Google Apps Vault is add-on for Google Apps and it allows admin to archive, manage, and preserve users emails and on the record chats for information governance, e Discovery, and regulatory investigations with the maximum retention period of 36,500 days, or 100 years.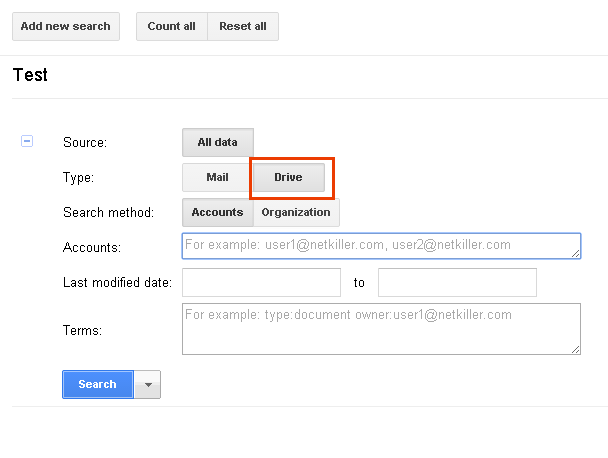 With the announcement of Google Apps Unlimited and Google Drive for Work, Google Apps Vault is also expanding its coverage to Google Drive. With vault for drive, you can search drive files for specific users, preview your search results in Vault, and duplicate your search result and export them for later use.


Settings retention policies, creating holds, and conducting domain-wide searches for Drive content will be available in the near future. For now,
you can restore files within the first 25 days after the deletion and search deleted files from admin console. The deleted files that you searched can be restored by clicking "Restore deleted files" button from each users profile on the admin console.


Also, Vault for drive does not include any extra storage on your account. Unlimited space will come with our new unlimited package available from your admin console.

Netkiller is the Top Google Apps Vault and archiving service provider in the
Google Apps Marketplace
. It has been providing the archiving solution for hundreds and hundreds of organizations ranging from enterprise businesses to non-profit organizations and schools.


To learn more about Vault, would like to setup, or want to have an online meeting for demo, please click
here
to contact us via online form or send email at sales[a]netkiller.com