Google is moving towards having their clients sign up through G Suite resellers and partners. Purchasing G Suite through reseller adds value for your organization and provides integrations for your work environment at a discount. There are many reasons for purchasing G Suite from a reseller such as personalized support, training, app solutions for your business, and additional benefits for what the consumer pays.


1. Data migration and deployment support
Having Netkiller as your G Suite service provider is highly beneficial for your data migration process. With our dedicated Netkiller Support team, we have the experience to assist your company users with the migration process. Our team is here to ensure that your company has a smooth transition without any downtime. All information, data, and files will be safely transferred with security. We are here to assist throughout the deployment process for your company.


2. Free priority support & Escalation

Choosing Netkiller as your G Suite reseller makes your company our top priority. Our Netkiller Support team tends to all inquiries such as migration concerns, integration help, and ongoing functionality at no additional cost. Although Google offers critical system support, the support is only available if your G Suite is not working. Purchasing G Suite with Netkiller comes with fully dedicated support to assist you with any questions or concerns. We will also have the ability to escalate your case with Google's Priority Case Escalation, and Netkiller provides 24/7 chat support at no additional cost to you.


3. Support and consultation beyond G Suite

Netkiller offers many cloud services including app solutions that can be integrated with your G Suite to make the most of system advantages. A workflow solution example we recommend is Collavate, a Document Workflow application that provides your company with an Enterprise Social Networking Platform, it is loaded with features to enhance your team communication and collaboration. With processing documents, an approval system, workflow deadlines, team posts, and much more, Netkiller strives to provide our customers with the ultimate package for a great work environment. We are also a reseller of Chrome and can offer Chromebooks, Chromebox for Meetings, Chrome management console and much more.


4. Training and change management

With easy tutorial-videos, webinars, user-friendly guides, and live-chat, we provide training to help users navigate through our systems and how to get up and going with G Suite. Netkiller also offers free cloud review and consultation every quarter as well as providing recent news and use cases around google cloud solutions. We are also familiar with businesses needing Change Management. Netkiller can assist you with company transitions to G Suite and an integrated workflow solution application.


5. Custom Application Development

Netkiller understands every business has its own specific needs and preference. In addition to the products we offer such as an document workflow application, we provide our customers with a Customization application development on Google Cloud Platform option for a one time fee. Contact us for a quote!
6. 30 Day free trial


You can only test up to 14 days of trial on your G-Suite via Google website. Meanwhile, you can get up to 30 days free trial with Netkiller. You can also take advantage of the G Suite feature demos, your personalized demo site and other industry-specific customer reference cases for your evaluation.


7. Discount Offered for G Suite

Whether you are looking to purchase G Suite Basic, G Suite Business G Suite Enterprise plan, we can offer you a discount for the same package offered by Google including additional benefits for your company. Contact us today to purchase G Suite through Netkiller!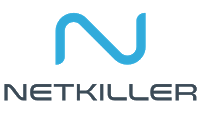 Cloud Integration & Aggregator

G Suite & G Suite for Education Partner