Advanced Work Productivity Software with Google Workspace
Are you ready to get more out of your team collaboration platform? Try our work productivity software Google Workspace today.

Your employees want to work from anywhere and get more done in less time. Google Workspace can make that happen, and we can help. As a Google Premier Partner, we are here to show you how to get the most out of Google's newly reinvigorated collaboration platform so your team can get the job done right. Contact us today to learn more about our work productivity and team collaboration software.
Open Up a World of Possibilities
The world of work is changing, and you need innovative solutions to keep up. According to Forbes, 61% of workers prefer to work remotely, and 74% of professionals expect remote work to become the standard. Google Workspace is here to help your employees remain connected and collaborate on big projects while working in a way that best suits their lifestyles. This increases productivity, employee satisfaction, and your bottom line.
Why Choose Google Workspace?
When it comes to employee retention, engagement matters. That is why it is essential to have the right collaboration and communication tools at your disposal. See why more than five million professionals have already made the switch to Google Workspace.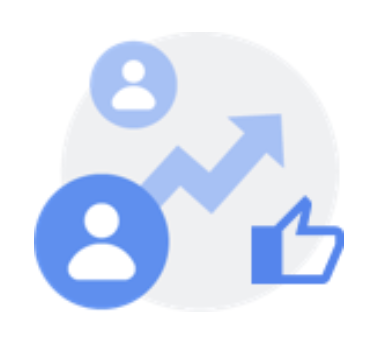 Boost Employee Satisfaction
Google Workspace has been shown to enhance employee satisfaction. 68% of employees say they enjoy their work more since switching to Google Workspace, vs. 30% that say the same of Microsoft 365.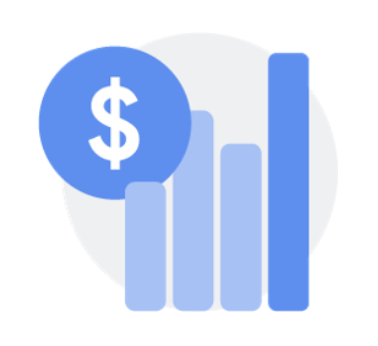 Google Workspace Can Enhance Innovation
Additionally, 75% of Google Workspace users feel their team has become more innovative, versus 55% of Microsoft 365 users. More innovative companies are more profitable and tend to outlast the competition.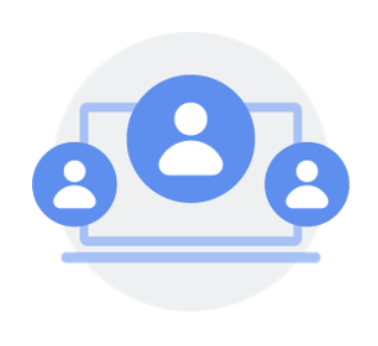 The Future Generation of Workers Is Already Using Google Workspace
Are you worried about switching to a platform that will be obsolete in a few years or will require ongoing training? You shouldn't be. One hundred forty million teachers and students are already using Google Workspace.
BUILD YOUR BUSINESS WITH GOOGLE WORKSPACE
Google Workspace (formerly G Suite) is an all-in-one suite to communicate, store and create valuable work through collaboration. More than 5 million businesses have gone cloud with Google Workspace.
MS Autotech is a automotive manufacturers in South Korea which produces a variety of car components. Netkiller has helped MS Autotech to bring
Google Workspace

into their daily workflow and improved their productivity with powerful communication, and collaboration tools in

Google Workspace

.
Google Workspace vs. G-Suite
Google Workspace offers all the great features G-Suite provided, only on a more centralized platform. That means all your tools are located in one easy-to-use dashboard. This allows your employees to work more efficiently and makes virtual and in-person meetings more productive.
What Google Workspace Offers
When you choose Google Workspace, you can manage, store and secure all your data in one place with one of the world's most trusted technology providers. It also allows your entire team to view, edit and comment on documents, images, spreadsheets, and more from anywhere on any device. Manage contacts, track employee information, host virtual meetings, and more with this all-in-one platform.
How to Get Started With Our Platform
Step 1: Request a Demo
If you are ready to get more out of your Google Workspace, contact us today for a free demo. We'll walk you through our platform so you can get comfortable with our software.
Step 2: Set-Up
We are here to provide dedicated support as you set up your new platform. We can even show your team where everything is so you can hit the ground running.
Step 3: Get More Done
Once you are acclimated to our software, you'll be able to boost productivity through the roof. Contact us today to discover all the benefits we offer.
Same Price, More Value with Netkiller
Our Google experts are here to help you navigate this new platform and make sure that everyone is on-board as you make the switch. Our team consists of G-Suite support experts who have the experience to help you navigate Google's new services. With our Google Workspace business starter plans, we can help you:
Utilize our exclusive document workflow app for Google Docs and Google Drive, 
Benefit from our G-Suite e-learning solutions,
Gain access to our "vault," an email archiving services
Take advantage of all the best tools in the Google Workspace Marketplace,
Support Google Workspace syncing
Offer expert Google Workspace help with a single point-of-contact

Contact us today to learn more about the added benefit we bring to your Google Workspace plan.  
Choose a Trusted Google Partner
If you are want to gain more value from your Google Workspace platform, we are here to help. Contact our team today or check out all the additional benefits we bring to this powerful platform.
- Bay Area (Silicon Valley), California
- Manhattan, New York, NY
- Pittsburgh, PA
- Seoul, South Korea
- Mumbai, India
- Delhi, India
Find the Best Google Workspace plan and pricing. Ask us today.
Evolving your Business to 100% Cloud.