As a warehouse manager, overseeing and managing the process of your product delivery and sales are important, and at times, they can be difficult. However, Netkiller's Barcode Scanner provides an aggregated status of all your products, including their current location and quantity. This allows you to easily access an overview of products' delivery statuses.
To improve your inventory experience with Netkiller Barcode Scanner, a new function has been added:. You can now create a field in your form to upload an image, either from your mobile camera or from a desktop device. This function allows you to easily gauge the quality of your product throughout delivery, and provides an automated platform that stores the pictures of your product. While showcasing your product or simply surveying recent activity, you can easily locate pictures, delivery statuses, and quantities all in one screen.
The field dropdown contains field types for your spreadsheet. In order to add an image to your spreadsheet, click the "image" field. After you have finished editing your form, click complete edit and update.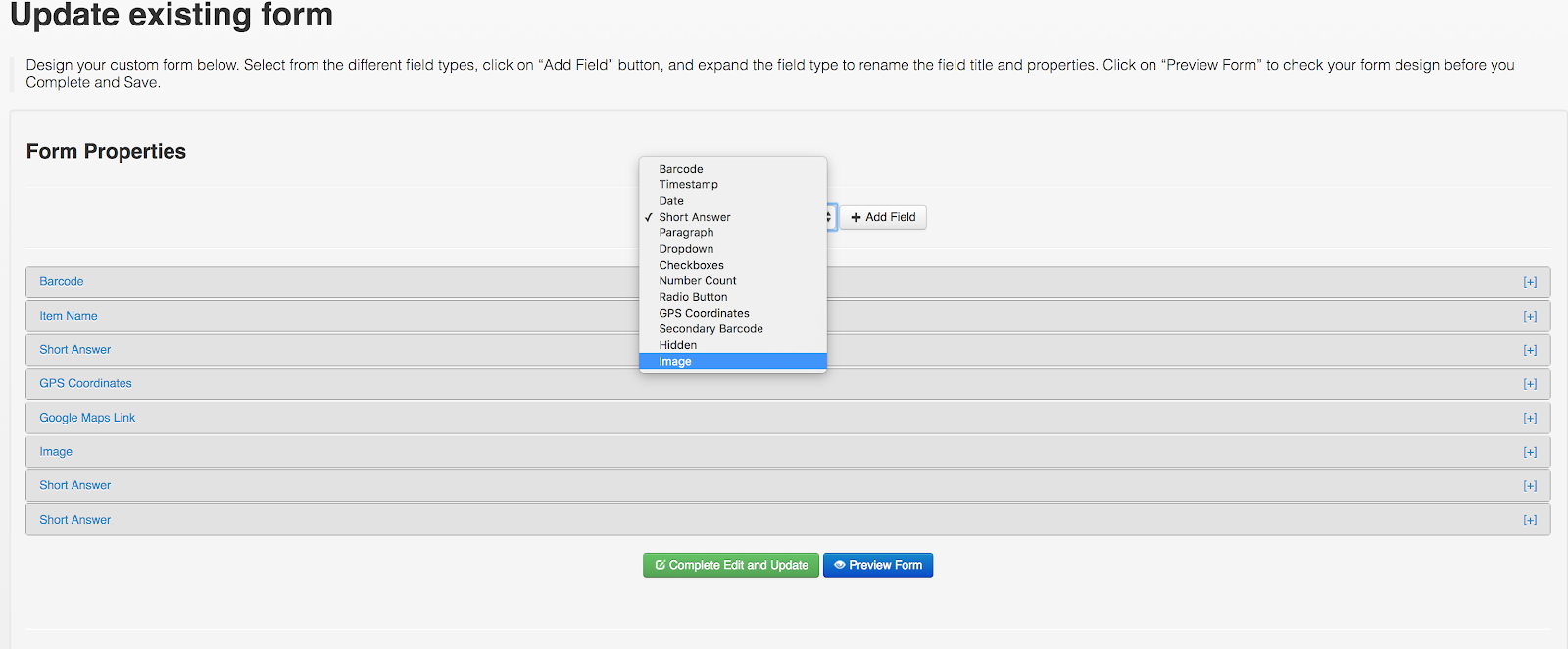 Launch the NBS app (or enter
http://bc-scanner.appspot.com
in mobile browser) and login with your Google account on your mobile device. After logging in and opening the NBS app, click "click to scan" to begin scanning barcodes. Then, enter the remaining form fields as designated. You'll see that after adding an image, a google drive link is automatically generated for your convenience.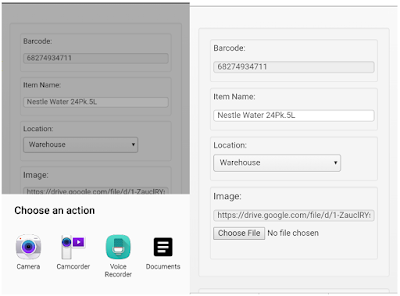 – Android device example –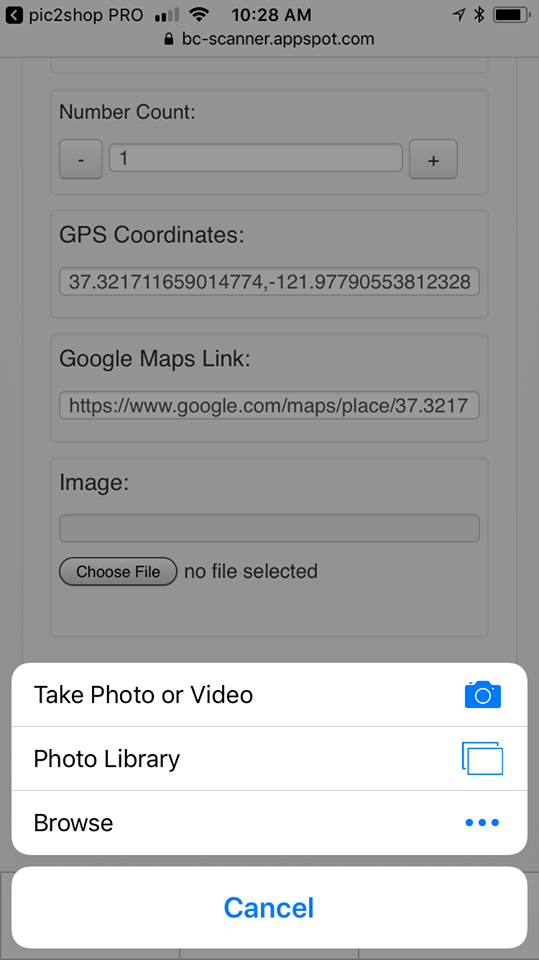 To review your scanned items, visit the spreadsheet that corresponds with your form in Google Drive. There, you will be able to view the full list of items you have scanned as well as their images.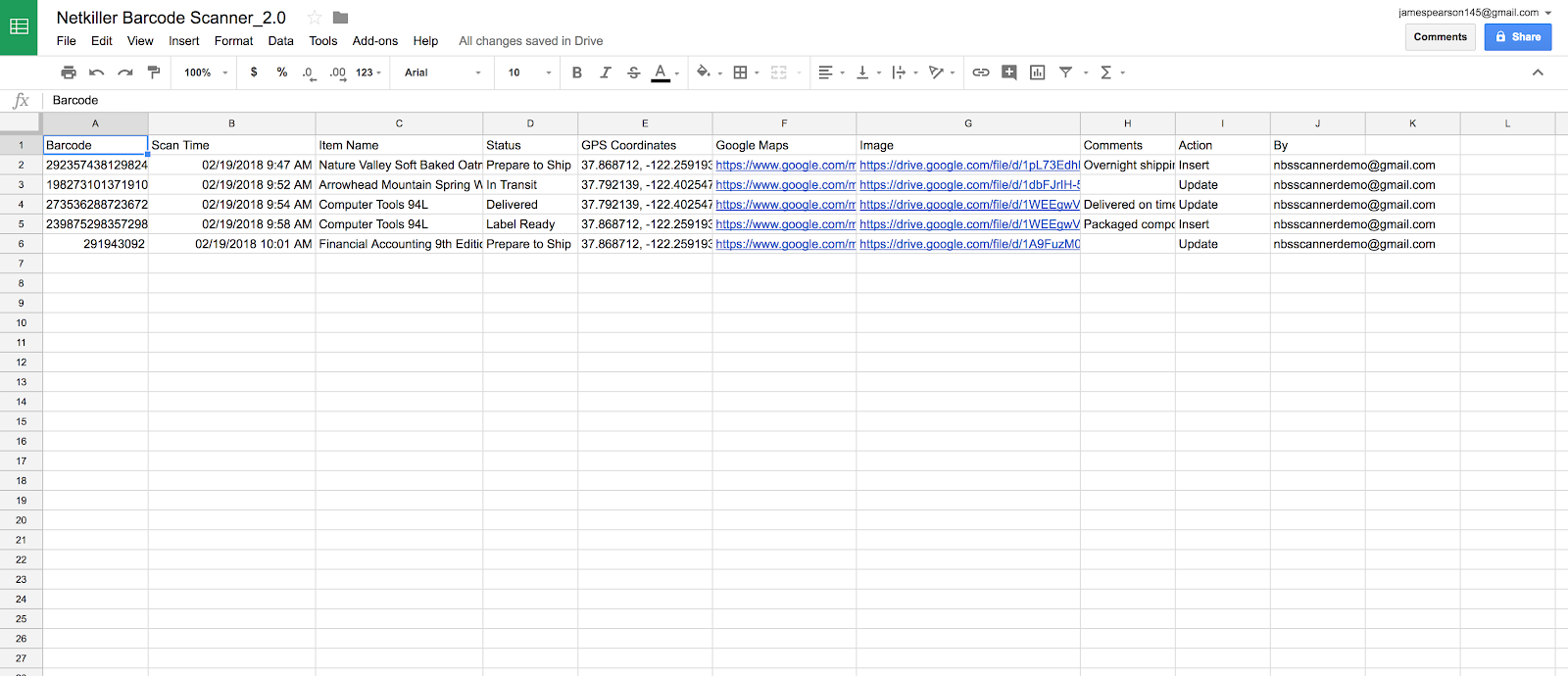 You can click on the link for an image to then view the image of the object!
As shown above, the whole process is straightforward and simple! You will no longer fear the time-consuming inventory management process with Netkiller's Barcode Scanner! For further details about the benefits of Netkiller Barcode Scanner, click
here.